GBL receives financial assistance for scaling up 2G ethanol technology from MoP&NG
Oct 13, 2023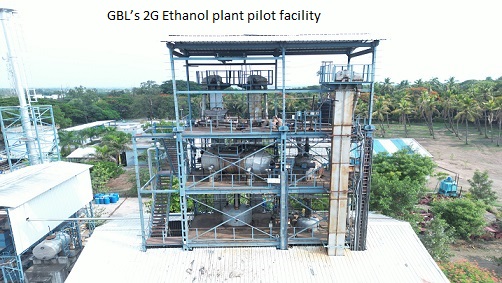 GBL receives financial assistance of 15 Crore for scaling up its 2G ethanol technology from Centre for High Technology (CHT) - Ministry of Petroleum & Natural Gas Government of India under PM – JIVAN yojana.
The funds will be utilized to scale up GBL's 2G ethanol technology at Sameerwadi Karnataka.
GBL has developed innovative technology for conversion of sugarcane bagasse to value added fuels and bio chemicals in-house. GBL is currently operating 1TPD biomass processing plant at Sameerwadi Karnataka.