Farmer Sustainability
The farmer has to thrive and then only will the company grow. Our vision is to create sustainable value for the farmers by improving resource efficiency, revitalizing ecosystems and uplifting rural communities. Smallholder farmers face the challenges of low returns, and families are compelled to leave rural communities to live in the cities. By teaching them techniques such as land optimization by growing at least two crops on the same land during the same planting season has enabled our farmers to increases productivity.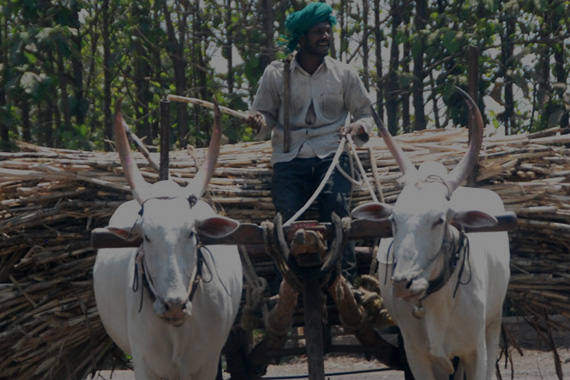 Our experts share knowledge and expertise in sustainable agriculture practices in sugarcane cultivation; including irrigation practices make significant savings for the farmer in water, labour, pesticide and fertilizer, limiting any negative impact on the environment.
By providing tools and training that make their farms more productive, efficient and profitable while preserving the long-term potential of their land, we contribute towards creating a vibrant, productive rural community. For example, our Geographic Information System (GIS) mapping tracks the latest satellite images of an area and lists the growth, vegetation and non-vegetation areas. The tool analyzes the crop details and marks the point of river belts to find good quality soil, water availability and vegetation.