Overview
Godavari Biorefineries Ltd. is proud to introduce its latest product, a natural fiber based biocomposite material that can replace wood composites (such as particleboard, medium density fiberboard and plywood) and plastics. Our material is made from renewable, biobased content and is devoid of the toxic ingredients that make up alternative materials. Natural fibers, such as sugar cane bagasse, are bound together with a bio-based resin.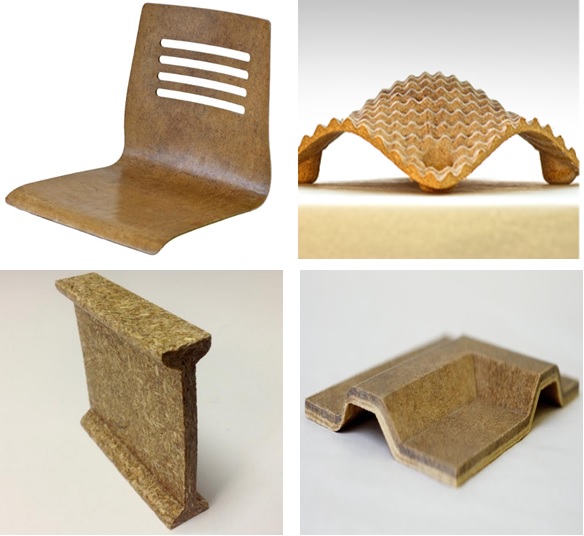 Applications
Biocomposites may be used anywhere that plastics and wood composites are currently used. Godavari's biocomposite material offers several advantages over these other existing materials.
Stronger and stiffer than most plastics
Low-cost, yet structurally solid composite material
Applicable for the following applications

Interior Furniture
Packaging and point of sale displays
Kitchen cabinets
Automotive
Caskets
Architectural elements

The advantages in processing biocomposites make them ideal for net shaped applications where parts are molded out of bulk material to the final part dimensions. Our material can be molded into shapes not possible with wood composites and are stronger and stiffer than molded plastics. Our low-cost feedstocks mean that material price and component costs will make this material cost competitive with traditional materials.
By tuning the material performance, we can create a tailored material that meets your industry or product specifications.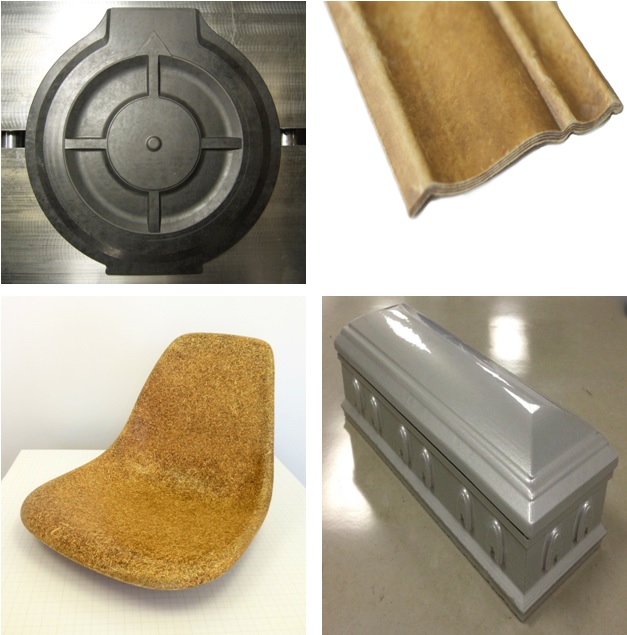 Technical Overview
Material properties configurable: from low density to high strength options
Naturally fire retardant
High screw retention
Less energy required for processing material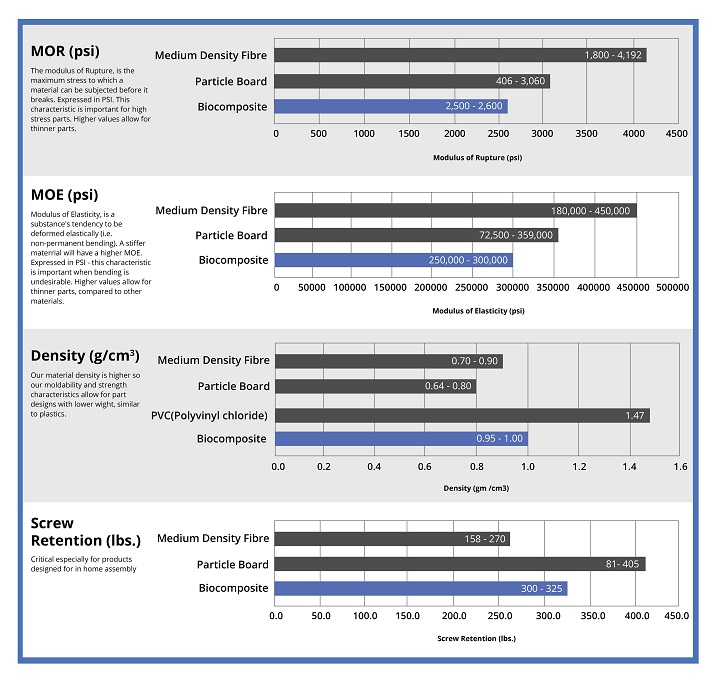 Sustainability
Our material is created to replace the toxic chemicals and petroleum-based wood composites and plastics. Wood composites such as particleboard, plywood and medium density fiberboard, contain formaldehyde, a known carcinogen. Replacing the synthetic resins with a bio-based resin yields a product that is safe, strong and cost effective.
Natural agricultural fibers form the basis of the strength reinforcement of the material. These fibers have been selected because they outperform wood, are low-cost and come from annually renewable plants.
Our biocomposite contains far less embodied energy as starting from the processing of the feedstocks to the manufacturing of final parts, less energy is required to produce our material. This not only helps reduce CO2 emissions, but also reduces processing costs.
Our material does not inherently burn, making it safe for applications that require fire retardance. We can also improve this behavior through the addition of safe retardants.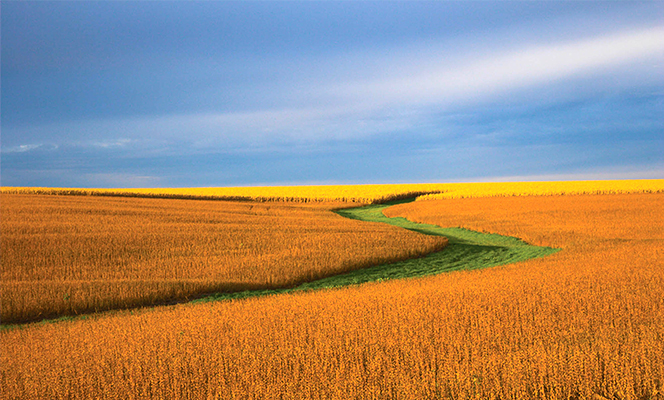 Research And Development
Godavari has been on the forefront of developing agricultural materials into advanced chemicals for more than 50 years. The development of this biocomposite material is the result of years of research and development.
Our team of material scientists, engineers and manufacturing experts are ready to make your parts from this unique material.