Branded Sugar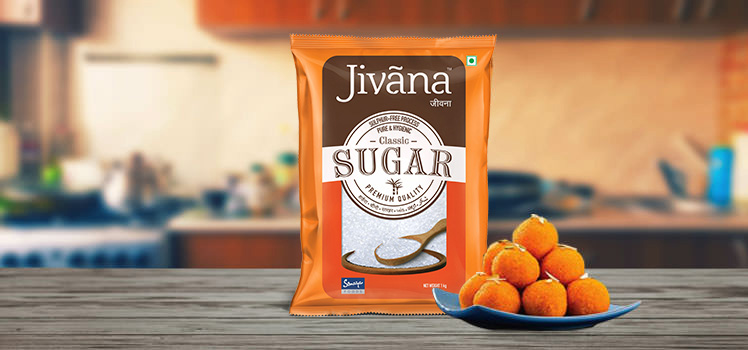 Jivana Classic Sugar is made from superior quality sugarcane. Our company has been in operation for over 75 years. We employ eco-friendly farming practices, certified production processes, and stringent quality control measures to ensure purity, hygiene, and consistency in our sugar. The optimum-sized Jivana sugar crystals melt easily, giving the desired sweetness in each spoon and ensuring there's no wastage.
Make an Enquiry
Buy now
Jivana Classic Sugar Benefits
Pure Sugar

It is the pure unadulterated sweetness of superior quality sugarcane that reaches you as Jivana Classic Sugar.

Hygienic & Untouched by hand

We use innovative and international standard automated production processes that give you hygienic sugar that is untouched by hand.

Safe sulphur free production processes

Our production processes are certified by Food And Safety Standards Authority Of India (FSSAI), making it completely safe for consumption.
Consistent quality

Certified and sustainable practices on field and in the refinery ensure that we maintain consistency in the quality of our sugar.

Desired sweetness through optimum size sugar crystals

We understand that having the right amount of sweetness is important. Our medium-sized sugar crystals which are extracted from the first and best juice of each stalk of cane, guarantee that you get the right amount of sweetness each time.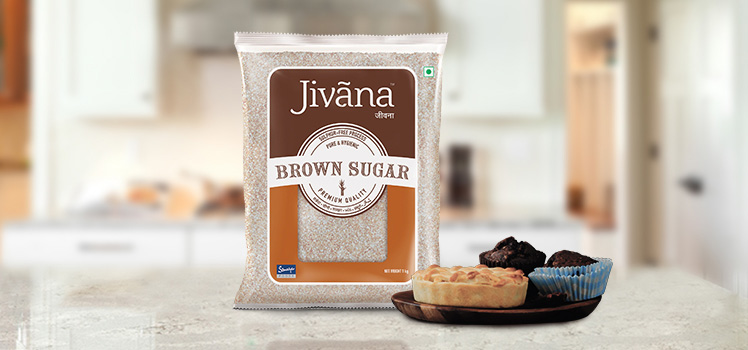 Jivana Brown Sugar is a grainy golden brown sweetener made from premium cane and has a higher content of natural minerals in comparison to refined sugar. Its mild caramel flavour goes well with hot & cold beverages, desserts and cakes. Our manufacturing unit in Karnataka applies innovative processes to ensure we retain the inherent goodness of cane in this natural sugar.


Make an Enquiry
Jivana Brown Sugar Benefits
Goodness Retained

Jivana Brown Sugar is rich in minerals that are obtained from premium quality sugarcane
Certified & Pure

FSSAI certified, innovative & automated processes ensure we provide hygienic, pure and consistently good brown sugar each time.