About Us
We have the largest integrated bio-refinery in India and are one of the largest producers of ethanol and a pioneer in manufacturing ethanol-based chemicals in India We are also the largest manufacturer of MPO worldwide, one of only two manufacturers of natural 1,3 butylene glycol globally, the fourth largest manufacturer of ethyl acetate in India and the only company in India to produces bio ethyl acetate Our diversified product portfolio comprising of bio-based chemicals, sugar, rectified spirits, ethanol, other grades of alcohol and power, finds application in a range of industries. Our Company is the only company in India to have such a vast portfolio of bio-based products. We are a part of the Somaiya group of companies, which has an experience of over 80 years in the sugar industry and almost 60 years of experience in the bio-based chemicals industry.
We utilise sugarcane as a feedstock to manufacture a wide range of products, including sugar, ethanol, bio-based chemicals and power and were among the first few companies in India to utilise sugarcane juice and syrup for the production of ethanol. We continuously strive to improve the valorisation of sugarcane through development of down-stream products and increasing the diversion of sugarcane towards value added products. We believe that through our long history of purchasing sugarcane and continued support provided to the farmers, we have established strong relationships and goodwill among the farmers.
Our Sameerwadi Manufacturing Facility is among the top ten sugar complexes in India and we are one of the largest producers of ethanol in India with an installed capacity of 380 KLPD as at June 30, 2021. The rectified spirits manufactured by us are converted into various grades of ethanol including fuel ethanol, pharma grade ethanol and extra neutral alcohol. In order to improve the valorisation of sugarcane and in light of the government initiatives for increasing fuel ethanol blending, we intend to expand our capacity for manufacturing ethanol from 380 KLPD (as at June 30, 2021) to 570 KLPD and have obtained environmental clearance for such expansion. Further, our Company is evaluating the prospect of manufacturing of 2nd generation ethanol and energy cane to further improve the availability of feedstock for our distillery segment.
The chemicals manufactured by us comprise of ethanol-based chemicals such as ethyl acetate, bio-ethyl acetate, MPO, 1,3 butylene glycol, crotonaldehyde, acetaldehyde, acetic acid, bio- acetic acid and paraldehyde (collectively, the "Bio-based Chemicals"). The Bio-based Chemicals manufactured by us find application in various industries, including the agrochemical, cosmetics, flavour and fragrance, food, fuel, paints and coatings and pharmaceutical industries, while the ethanol manufactured are sold to oil marketing companies and also find application in the beverages, pharmaceutical and chemical industries. We have also received environmental clearance to expand our existing capacities and to manufacture a wider range of speciality chemicals including cellulose, MCC, xylitol, EVE, furfural, lignosulphonate and bio-composite.
We have consistently invested in R&D and technology, have successfully implemented some of them based on market/customer demand at our Manufacturing Facilities over the years we have patented 13 products/processes and received 41 registrations in relation thereto across different countries. We have three research and development facilities (the "R&D Facilities") which are registered, with the Department of Scientific and Industrial Research, Government of India ("DSIR"), with one R&D Facility located at each Manufacturing Facility and one located in Navi Mumbai, Maharashtra. . We seek to identify and develop new potential marketable products after carrying out a thorough study including product specifications, potential products costs and production timeline, based on the leads brought in by our business development and marketing teams.
We also actively support the agricultural research conducted by the K.J. Somaiya Institute for Applied Agriculture Research ("KIAAR") to carry out joint research activities in various fields including soil testing, production of tissue culture settlings, production and supply of bio-fertilizers, transfer of technology to farmers, organic farming and energy cane.
Over the years, we have significantly expanded our scale of operations and global footprint, and have customers from over 20 countries including Australia, China, France, Germany, Italy, Japan, Kenya, Netherlands, Nigeria, Singapore, Switzerland, United Kingdom, United Arab Emirates and United States of America. We have also established offices in Hoofddorp (Netherlands) and Princeton, New Jersey (United States of America), which enables us to assess international demand and increase our customer outreach thereby bolstering our product development initiatives.
We are Responsible Care® certified Facility. We have obtained certification confirming compliance with the requirements of BONSUCRO in the "production of white refined sugar and molasses from sugarcane". We have also been permitted by the United States Department of Agriculture to use the "USDA Certified Biobased Product" label for some of our products such as 1,3 butylene glycol and bio-based ethyl acetate.
We seek to implement sustainable practices in our manufacturing process and seek to purchase sugarcane from farmers who implement sustainable practices and implement and produce products which have a lower environmental impact. We seek to utilise all of our by-products and minimise waste .
We are the flagship company of the diversified Somaiya group, which has interests in inter alia the education, agricultural research, renewable energy and healthcare industries. We are able to leverage the experience, capabilities and reputation of the Somaiya group in our business operations.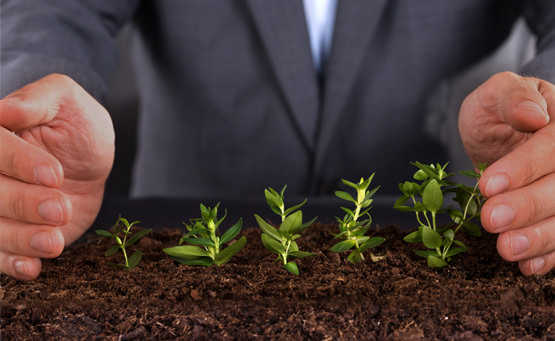 Investors
The company has started inviting fixed deposits. The Application Form along with the DPT 1 i.e. Circular in the form of advertisement inviting deposits is enclosed herewith.
Download Form

Our Manufacturing
We are largely involved in the industrial production of sugar, bulk and speciality chemicals including ethanol & biofertilizers, generation of bio-power, plantation of different types of cane and research activities related to new bio chemicals and drugs.
Read more