Innovation
Our innovation initiatives are guided by our Corporate Vision "To work on the triple bottom line with innovation running through all that we do."
Thus, sustainability is the fountainhead of all our innovations. For us, innovation means finding ways to use natural resources more efficiently, it also means searching for ways to ensure the natural health of the soil in our sugarcane farms. We work alongside farmers, scientists, and end users to develop effective and creative solutions for improving yields for sugarcane farmers while reducing the amount of chemicals they use. Innovation for us is a natural progression toward our desire to contribute to various stakeholders from farmers to customers.
We believe that to be sustainable, chemical processes need to be energy and material efficient, environmentally friendly and commercially viable. The first aspect of innovation for us is looking at raw materials that are sustainable, economically feasible, safe, cost-effective and relatively easy to scale up. The second aspect of innovation is to make existing production processes more sustainable and economically feasible. The third aspect is increasing the value of the raw material input by focusing on the qualitative functionality of chemical products, and turning waste into new products.
With sustainability as our bedrock, it got us thinking about a valuable lesson from Nature: The ecological cycle where the waste from one organism becomes the food for another. We thus challenged the traditional method of manufacturing or converting raw materials to manufacture a product and disposing waste materials. We invested in a process by which the effluents of one process serve as the raw materials for another process.
Our culture of innovation is strengthened by enabling systems that drive and manage our innovation portfolio. New ideas and products are nurtured and then screened through proof-of-concept and guided through a phase gate process towards a commercial product.
Waxing Value - Waning waste
Extraction of high-value products from sugarcane waste is an important aspect of our innovation for sustainable economy.
Sugarcane peel is an agrowaste that contains considerable amount of wax - a whitish to dark yellowish coating on the surface of sugarcane. There is increasing demand for natural wax for its multiple uses. Thus Cane wax is a potential replacement for a rain forest product, carnauba wax, that is widely used in cosmetics, foods, and pharmaceuticals.With our focus on exploring ways to convert waste into high-value products, the challenge to recover wax from the press mud in industrial scale, economically on one hand and solving solid waste disposal problem on the other - was a challenge that had to be won! .
We worked on ways to extract the wax . We pioneered the commercialization of this natural, vegetable-based. Our brand Naturowax is a vegetable wax that replaces Carnauba Wax.
Bubbling to the top
Mining can become more environmentally sustainable by developing and integrating practices that reduce the environmental impact of mining operations. Chemicals from renewable sources thus helps the industry move one step forward. Our mining frother "SOMFROTH™" is manufactured from renewable raw material. As a replacement for pine oil & Methyl Isobutyl Carbinol (MIBC), it sharply improves the properties of the froth. A complete Eco Friendly solution for mining application aiming to reduce the usage of other mining chemicals. Bio-degradability and non-hazardous nature makes SOMFROTH™ unique in every aspect.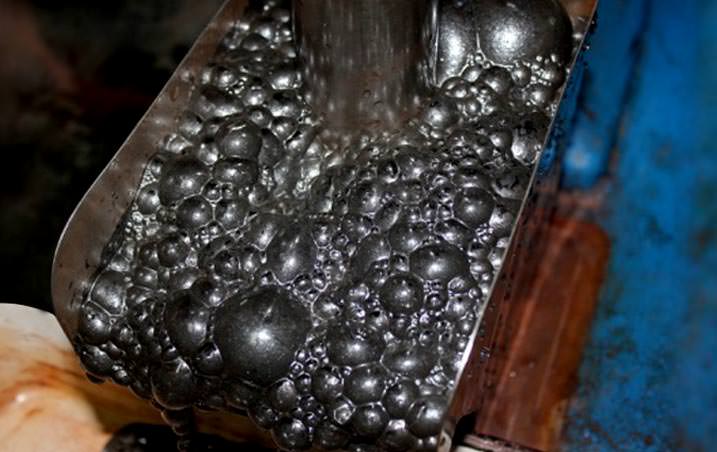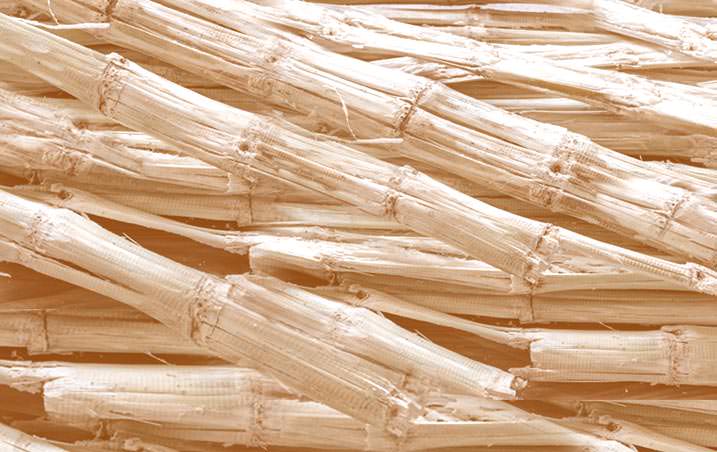 Cellulose
We are working on a next-generation biorefinery, by breaking bagasse into its constituent parts, such as cellulose, hemicellulose and lignin, and use that to make high value added chemicals. We have set up a pilot plant for the same which will enable us to sell the product that is suitable to our customers needs.
Giving back to the earth
We make compost from a waste that is rich in organic nutrient which we sell under the name of Bhuimilabh. Once again, we were the pioneers in the making and selling of this back in the days when none thought 'organic'.
In short, we challenged the traditional method of manufacturing of converting raw materials to a product and disposing waste materials. Instead, we invested in process by which the effluents of one process serve as the raw materials for another process. Not only in processes, but we also innovate on the farm, to engage with the farmer and innovate for the creation of markets.