Godavari Biorefineries Limited achieves Bonsucro Certification
Apr 27, 2020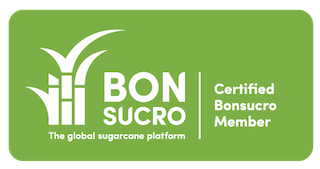 Godavari Biorefineries Limited (GBL) has earned Bonsucro certification for the Sameerwadi manufacturing unit located in the state of Karnataka, India.
GBL has demonstrated the operation of a management system that is compliant with the requirements of Bonsucro standards, such as Bonsucro Production standard, Bonsucro Mass Balance Chain of Custody Standard and the Bonsucro Smallholder Production Standard. Bonsucro certification allows GBL to assure the customers of getting catered in an environmentally and socially responsible manner.
Bonsucro is a global multi-stakeholder non-profit organization that exists to promote sustainable sugarcane production, processing, and trade around the world. Bonsucro supports a community of over 280 members in over 50 countries, from all elements of the sugarcane supply chain, including, farmers, millers, traders, buyers, and support organizations. Bonsucro is a full member of ISEAL Alliance, the global membership association for credible sustainability standards, and complies with all of ISEAL's Codes of Good Practice, which provide a globally recognized framework used by leading sustainability standards.
To learn more about the Bonsucro certification please visit http://www.bonsucro.com/
Contact: Godavari Biorefineries Ltd.
Mr. Karan Mengar
91-22-61702100
mengar.karan@somaiya.com