Scholarships of Higher Education (HELP A CHILD)
Sujata Bisnal, a young girl from a village near our plant, was our inspiration to start "Help A Child". Sujata had scored well in her 10th standard exams but could not continue her education as her mother did not have the resources, and marriage seemed the only alternative.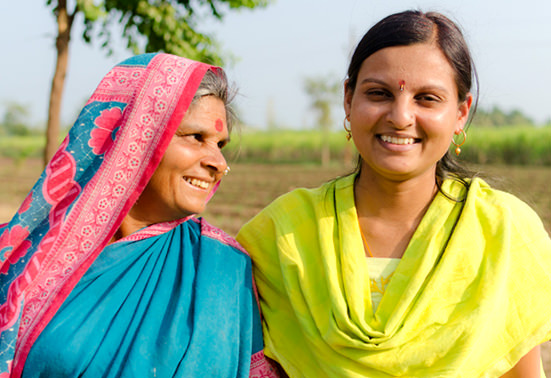 Sujata's father had abandoned the family when she was a child and they were living in her grandmother's house. Her uncle who had been supporting them was injured and could no longer work, leaving her mother and aunt to support the family as daily wage labourers. Sujata thought that the only options for her were either start working or marry.
A chance meeting with Mr. Samir Somaiya became the genesis of "Help A Child", in association with Somaiya Vidyavihar, an education trust. Touched by her situation, Mr. Samir Somaiya offered to sponsor her education. Our company, taking inspiration, then launched the initiative focused on helping the underprivileged talented children attain higher education.
From the beginning, "Help A Child" was perceived more than a scholarship program. Rather, it was intended to transform lives of individuals, families and communities. Through our deep roots in the rural community, we understood the potential of higher education to create social change.
Secondly, discrimination in higher education for girls is deep, especially in impoverished families. We have seen education empower the girls to take control of their lives. It provides them with greater choice to improve their lives. In rural areas, it gives them the confidence to overcome repressive customs, make changes in their families and inspire the community. This has deep transformational impact on the village itself.
As the program has rolled out, it has supported thousands of exceptional youngsters from communities that typically lacked access to higher education, and support their success in graduate degree programs in fields of their choice.
Since 2001, we have supported more than 3500 students to achieve their dreams. Our alumni now include teachers, engineers, doctors and accountants. Some of our engineering students are now working in large organizations in India and abroad.
We take a holistic approach to the development of children. Beginning with sponsoring their higher education, we also undertake training programs such as personality development, English speaking, computer skills, etc.
In the case of girls from rural areas, "Help A Child" works closely with parents and the communities to garner support for higher education to create an understanding of issues and thus reduce pressure on girls for marriages.
Bharati, from a small village in Kullahalli, Karnataka, scored 82.5% in her 12th standard and wanted to be a doctor. For her father, a small farmer, this was not a dream he could finance. Bharati completed M.B.B.S, with the assistance of "Help A Child", and went on further to complete her MD in Pathology at Mangalore Medical College. She is ensuring that her siblings get an education and the circle of poverty gets broken.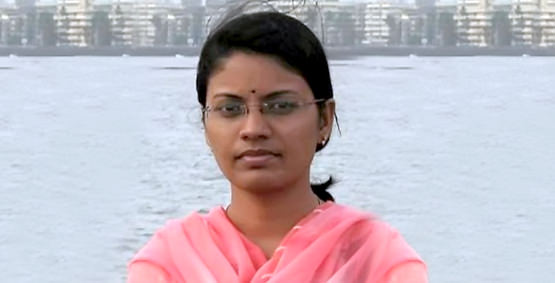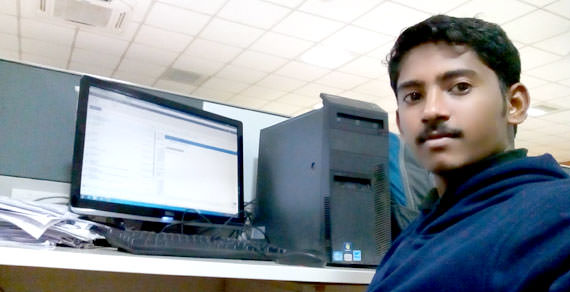 Pundaleek Anawal, from Timmapur, a small village in Gokak taluka, Belgaum district, Karnataka, had to drop his studies for two years, after his parents passed away while he was in 8th class. Pundaleek stayed with his grandfather and younger sister. He began working as a helper in a factory, and started saving money in order to complete his SSC. Through his savings, he completed his 10th grade in boarding school.
To pursue higher education, Pundaleek's teacher recommended him to apply for "Help A Child" scholarship program. The selections for the "Help A Child" program for the year had been completed and eligible candidates were also selected. But, Pundaleek still applied and being an exceptional student with a passion to study further, he was selected.
"Help A Child" supported Pundaleek for two years, which helped him complete his higher education. He chose to study Mechanical Engineering from R.V. College and moved to town.
He has completed his BE (Mechanical) from R.V. College of Engineering, Bangalore. He stood first in Mechanical Division and received a gold medal. He secured CGPA of 9.61. He also stood 1st in the state in the CET exam.
Pundaleek is currently working as Assistant Design Engineer in a company in Bangalore, where he is using design software to create plumbing and fire fighting design. He is preparing for Civil Service Exams. Pundaleek's grandfather and the whole village are very proud of him.
Pundaleek says, "Help A Child is very well known among needy students. Many poor students have got help and due to this got good government jobs. The sum of Rs. 25,000/- which I received equals to 25 lakhs, the amount was huge for me".
Trupti Shankarappa Koti
Bachelor of Engineering Student
Trupti is from a single parent family; her father was a ex-military man and passed away when she was in seventh grade. Trupti's mother gets her husband's pension and her maternal Uncle supported them.
Trupti completed her 12th grade from BLDE's Commerce, Art and Science College, Jamkhandi. We supported her For B.E, which she did from Gogte College, Belgaum. Trupti completed her B.E with first class and is now placed in Tech Mahindra, Pune; through campus interview. Currently, she is in UK. She has started donating back to help others like her.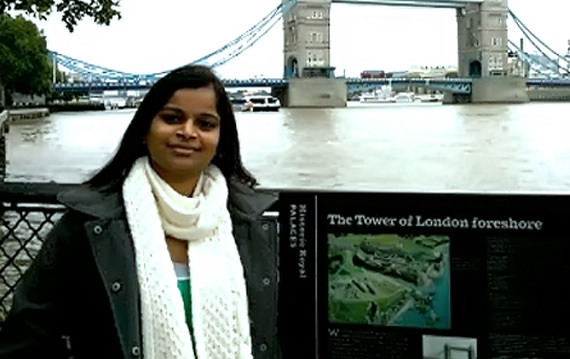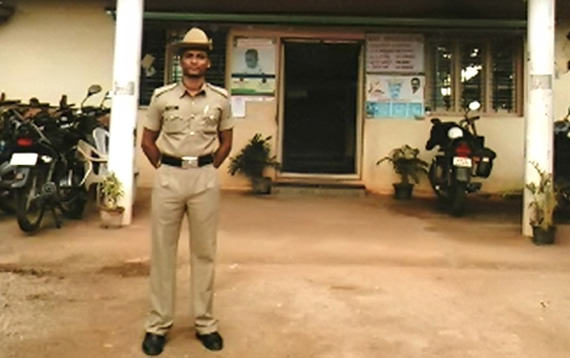 Irrappa Dundappa Badiger
Diploma in Education Student
Irrappa's father was a carpenter and mother was a daily wage labour. He started receiving scholarship from 12th grade, as he was unaware of Help A Child program in his first year.
Irrappa's father passed away in his early age and all the responsibilities were on him from then onwards. In such a hard time, he decided to study further and took admission for D.ED. He used to work during holidays to support the family as well as his studies. After completing his D.ED he appeared for Police exam and was successful in the exam. Now he is working as Police Constable.
Shweta Bantanal's is an inspiring tale that comes from Mudhol, a small village in rural Karnataka, showcasing the talent and resilience in India's rural youth. She had to give up education after her father passed away. Resilient and determined to study to enable a better life, she participated in every school competition and used the winnings to pay for her academic necessities.
Following her excellent academic performance in class XII, she was noticed by "Help A Child", and with the support, Shweta completed her BE and secured a job. She is now working with HP at Bangalore. Devoid of education, she would have been married and had children and continued the cycle of poverty. Education changed her life. She supported her family, and also paid for her sister's higher education. This bright young girl was also invited to speak at a Harvard University conference on how education helped her break the vicious cycle of poverty.